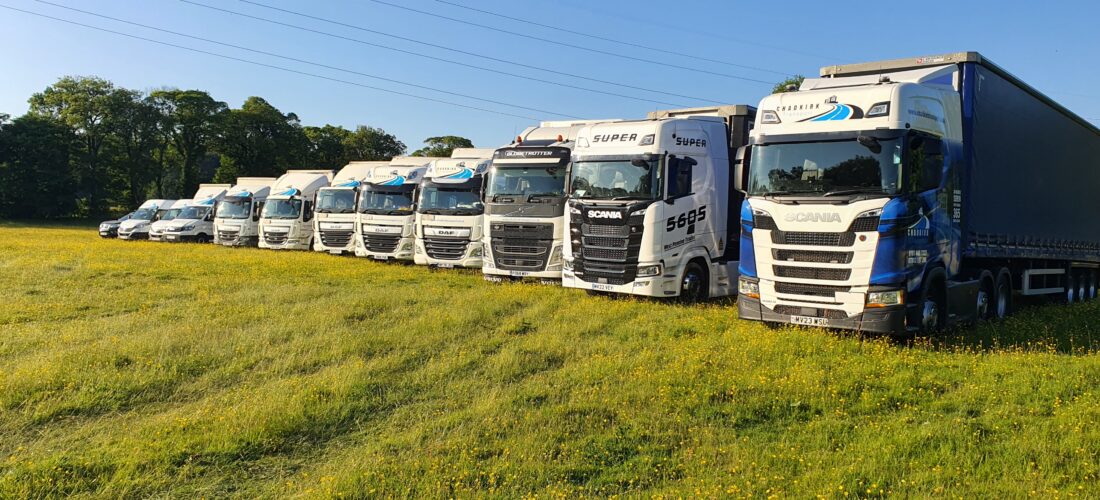 Posted by Chadkirk
On 7th June 2023
Fantastic news for us all at Chadkirk Transport as our newest addition to the fleet has arrived. Our new 2023 Scania Articulated Lorry!
After a much anticipated wait we've finally got our 4th artic on the road. No one more so excited than our driver Tim, who now has the pleasure of delivering goods up and down the UK in our newest truck. Sign written with a fresh design, we have to say, she is looking beautiful.
With new vehicles comes the opportunity for more work! We're very excited about the prospect of helping cater to the haulage needs of all of our current and potential future customers. The futures looking bright for Chadkirk Transport as we can to expand our fleet and provide a high quality service.
As with most of our vehicles the new truck has both FORS technology and ADR equipment meaning it can be used to transport dangerous goods, allowing us to cater to all of our customers needs.
Within the last 14 years Chadkirk Transport has grown from just a singular van to just one 7.5 tonne box, to now having 15 vehicles at our disposal ready to go at any time, including 4 articulated lorries, 3 18 tonne trucks, 1 12 tonne truck, 3 7.5 tonne trucks, 2 lutons, 3 XLWB Vans and two company pick ups.
Almost all of our vehicles now comply with ULEZ regulations allowing us to reduce our carbon footprint.
Keep your eyes peeled for new additions, we've got something in the works!