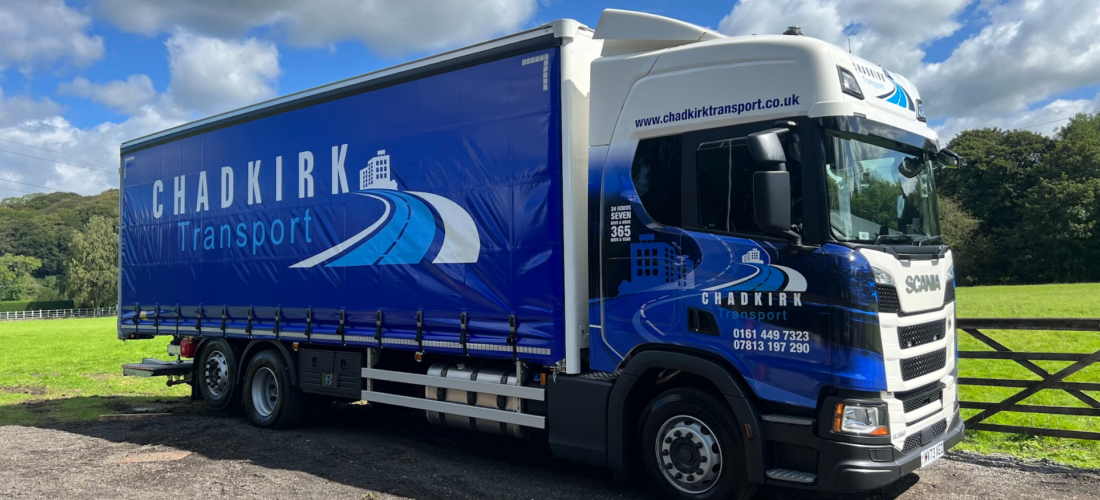 Posted by Chadkirk
On 5th September 2023
In the United Kingdom, the market is flooded with countless haulage and courier companies. To achieve growth, it's crucial to stand out from the competition. This blog provides easy and effective tips to enhance your business and set it apart. So, how can you differentiate your haulage/courier company from the rest?
Support Your Drivers:
Your drivers are the face of your business, embodying your values and leaving a lasting impression on customers. Ensuring that this impression is a positive one is vital. By fostering an improved work culture, valuing your staff, and equipping them for success, you can create a happier workforce, which will inevitably resonate with your customers.
In the transport industry, customers often encounter overworked, stressed, and unhappy drivers, which doesn't provide the best customer experience. Setting your company apart can be as simple as having cheerful and content drivers representing your brand. This can make all the difference between building strong business relationships and fading into obscurity. Reducing stress and making drivers feel valued can significantly boost their morale, benefiting both them and your company's growth.
Here are some ways to enhance the drivers' overall well-being:
Organise company social events.

Reward drivers with small incentives.

Provide constructive feedback.

Foster inclusivity within the team.

Offer comprehensive job information.

Ensure drivers have all necessary amenities.

Efficiently plan jobs to reduce driver stress.
Maintain Clean Vehicles:
First impressions count! Would you prefer a new customer's initial experience with your company to be greeted by a gleaming, well-maintained truck or a dirty, neglected vehicle that hasn't seen a wash in weeks? Most likely, the former would make a much better impression. Taking the time to keep your fleet in top-notch condition can significantly improve your haulage/courier company's image compared to others.
Consider introducing driver incentives for keeping their vehicles clean, creating a fun way to ensure your fleet stays in great shape while rewarding your drivers.
Go the Extra Mile:
When building a customer base and aiming for growth, small gestures can make a world of difference. Adapting to your customers' changing needs, even in the unpredictable world of logistics, makes you memorable and establishes your reputation as a reliable and high-quality service provider. If a customer requires precise and careful delivery, doing your best to meet those expectations ensures they return to your company, knowing they can trust you.
Every opportunity to go above and beyond, doing what other companies might hesitate to do, enhances your reputation and fosters company growth. As Ryan Holiday puts it, "The Obstacle is The Way." See your customers' challenges and demands as a path to success.
Ask the Right Questions:
When planning transportation, having all the necessary information is absolutely essential for a smooth delivery. This includes details like booking references, lifting capabilities at collection and delivery points, and site opening/closing times. Ensuring you have this information reduces the chances of failed or chaotic deliveries, which can cause stress to your customers. Since customers may not always provide all the necessary information, it's important to proactively ask for it. Obtaining and considering all appropriate information during planning can prevent a significant portion of delivery issues.
If you're searching for a reliable and high-quality haulage and courier company in the UK, look no further than Chadkirk Transport! Contact us at 0161 449 7323 or email us at info@chadkirktransport.co.uk.