Posted by Chadkirk
On 30th October 2018
We are excited to announce we have broadened our services and are now fully trained and equipped to transport dangerous goods.
After years of operating as a general haulier from our Stockport-based office, we have now expanded into the ADR market.
Firstly, what is 'ADR'? ADR stands for Accord Dangereux Routier, and is the formal European Agreement concerning the international transport of dangerous goods by road. Anyone transporting this type of load has to comply with The Carriage of Dangerous Goods regulations, which came into place in 2009.
Since January, all of our driver's have been attending specialist ADR training with Transchem Training, and we're now pleased to announce the whole team has passed the three day course 'Carriage of Dangerous Goods'. Combining this training, which counts towards the driver's CPCs, with our fully equipped vehicles, we can now carry a wide range of dangerous goods and chemicals.
As a business, we're keen to continuously develop our Company and team members and this exciting development has allowed us to expand the range of services we can provide for our customers while advancing our staff's skills and knowledge.
If you're looking to transport dangerous goods, whether you require a van or an 18 tonne truck, you can rely on us to establish the most efficient and reliable method to collect your hazardous goods and deliver them anywhere in the UK. We have an appointed Dangerous Goods Safety Advisor (DGSA) who helps us to ensure all of your deliveries are handled as safely and legally as possible.
Classes we carry:
2 – Flammable gas (2.1), non flammable/non toxic gas (2.2), toxic gas (2.3)
3 – Flammable liquids
4 – Flammable solid (4.1), spontaneously combustible (4.2), dangerous when wet (4.3)
5 – Oxidizing agent (5.1), organic peroxide (5.2)
6 – Toxic (6.1), infectious substances (6.2)
8 – Corrosive
9 – Miscellaneous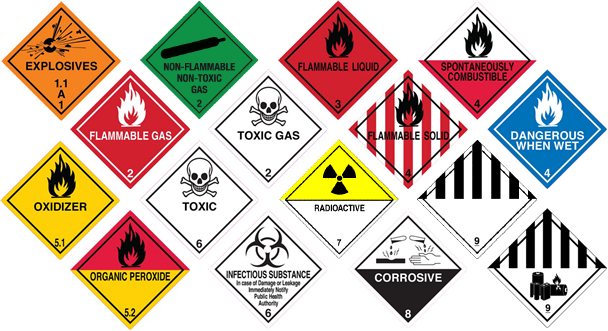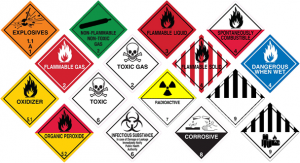 If you have an ADR consignment you need transporting, please get in touch with our team today via our online form or call 0161 449 7323, and we will be happy to discuss your requirements.
Please provide us with the below information in order for us to complete the quotation:
UN number

Item type

Class number

Packing number

Quantity

Weight